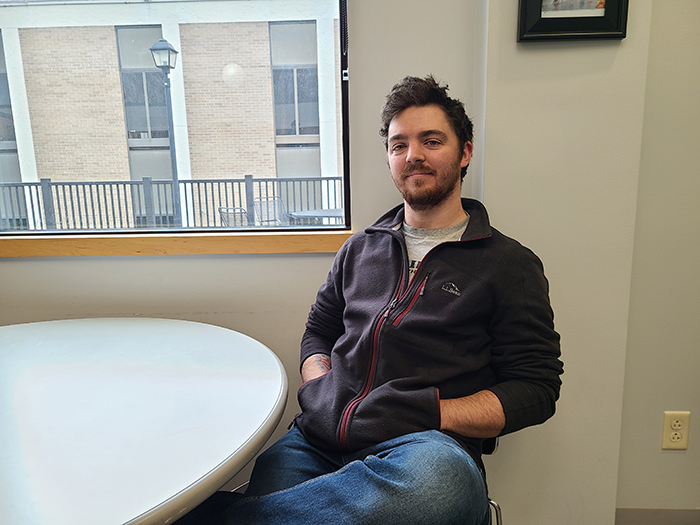 Congratulations to Jon Smith, Service Provisioner, on being named Socket's You-Make-The-Difference winner for April!
When Jon moved back to CoMo from North Carolina he wanted a job like his last. So, he applied to a Business Tech Support position with Socket! After some hard work, he moved to the provisioning department and became the Socketeer we celebrate today!
Jon works as a Service Provisioner, which he describes as "the people who make sure phone and internet gets to homes and businesses." He couldn't be more right! Provisioning is an important branch on our Telecomm tree, and we couldn't do it without him and his team.
Outside of work, he loves to play video games and D&D. If he's not fighting hordes of ogres or defending his team from enemy fire, he can be found hiking and enjoying the wilderness with his girlfriend and dog, Sesame.
Jon likes working at Socket because "there's a good mix of challenges to learn more skills, as well as simpler days to unwind from the go-go-go." So true!
One coworker says, "Jon brings his A-game and A-attitude to work every day… he is always happy to assist fellow Socketeers with any questions. Jon does all this discretely and not everyone realizes the effect of his work on successful outcomes for so many of our customer requests."
Well, Jon, your peers noticed! Congratulations!