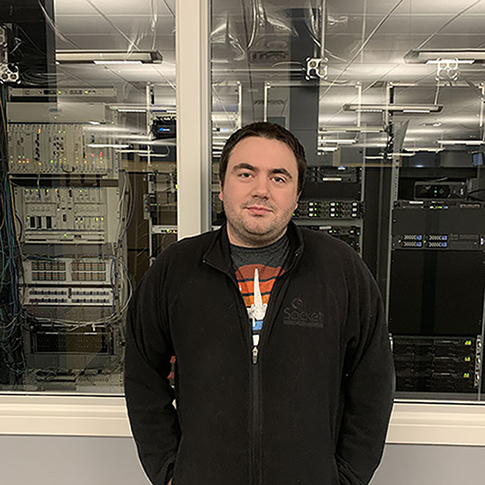 Congratulations to Matt Fox, Programmer, on being named Socket's You-Make-The-Difference Winner for March!
Back in college, Matt was a Socket DSL customer and he lived fairly close to a collocation. The service was fast and great and the people were efficient… so he applied! And we are so glad he did.
As a Programmer in the IT department, Matt describes his job as "trying to automate as much as what we do to make everyone's lives easier and less stressful." One coworker said, "Our IT never gets enough credit…. They do a lot to make everything run smoothly for the rest of us. Matt personally has done a lot for me since I got here, including his guidance as a T2 in Res., and now in IT, ensuring that everything works properly."
Outside of work, you can find Matt spending quality time with friends and family, playing video or board games, or even hiking and camping. He has 3 cats: Muffin, Dixie and Spud. Other hobbies include painting Dungeon & Dragon miniatures or restoring vintage Nintendo Gameboys.
Matt says his favorite part about working at Socket is "There is variety in what we do and there is always an opportunity to learn something."
Congrats, Matt!