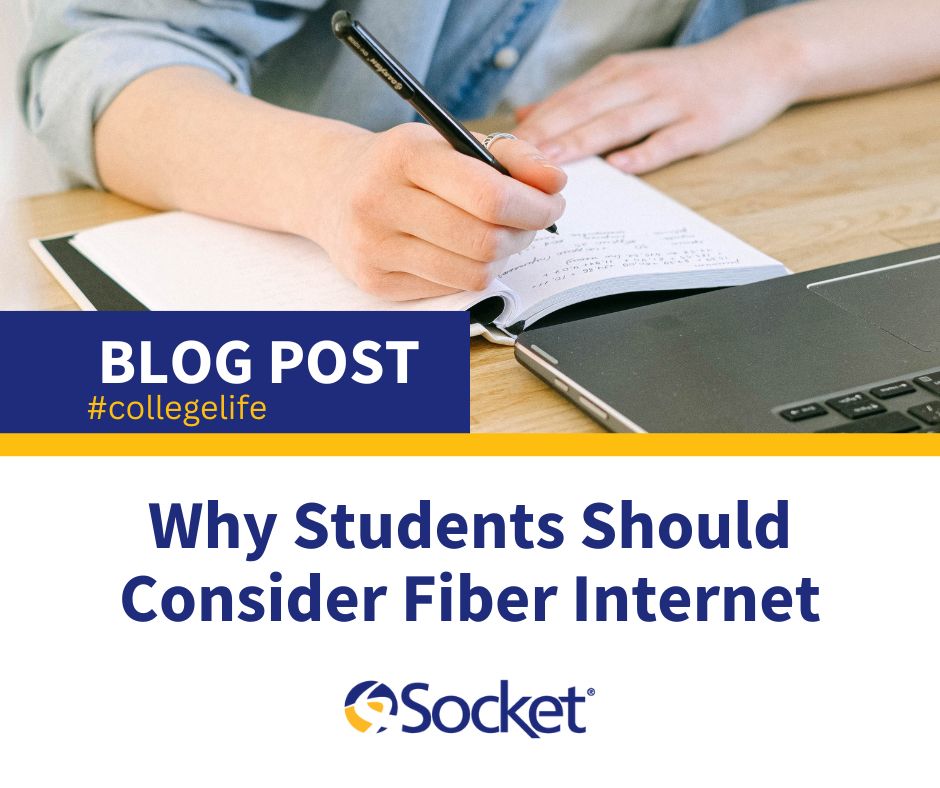 Long gone are the days of sitting at the typewriter in the library, working to finish a paper before handing it in to your professor the next day. Today, students' assignments are completed primarily online from home, which is why having reliable, fast internet is a must for success in college.
After signing a lease for an off-campus house or apartment, you may have to set up utilities like water, electricity and gas. You must also consider your internet needs and make a decision on the type of internet and provider that can meet those requirements.
According to a 2021 study by the Institute for Higher Education Policy, 1 in 4 students find it difficult to access coursework due to their unreliable internet access. With fiber, you can put the struggles of slow cable and DSL internet behind you so you can focus on your education.
Working on that big assignment right up until your 11:59 p.m. deadline? With unreliable and sluggish speeds, your work may not upload in time, especially if it's a big file. Cable or DSL internet may provide you with reasonable download speeds, but only fiber internet gives you symmetrical upload and download speeds, ensuring your papers, projects and other assignments can be submitted just in the nick of time.
Faster upload speeds also increase the stability of video chats, which is especially helpful in the age of online classes and Zoom meetings. There's no excuse not to call your mom when FaceTime calls are smooth and lag-free!
Living with roommates is an essential and extremely common part of the college experience for many students. However, with more people come more devices, and this can put a strain on your internet. Without data caps or throttling, everyone can simultaneously stream movies and music, video chat with family and friends, do schoolwork online, surf social media, and play video games without interruptions- even during peak-use times.
Finals week? No problem! With fiber internet, your house receives its own dedicated line from the main fiber line, so your connection will remain reliable and fast even when the whole neighborhood is studying.
Focus on your schoolwork and not on hidden fees, contracts, or data caps. With fiber internet from Socket, the price you see is always the price you get. We offer plans with varying speeds and prices to best fit your needs, and we make it easy to bundle phone and TV service. Plus, we offer excellent, local customer service you can't get from a larger provider. Visit our website to check if your address is within one of our fiberhoods, or call 1-800-SOCKET-3 for more information.