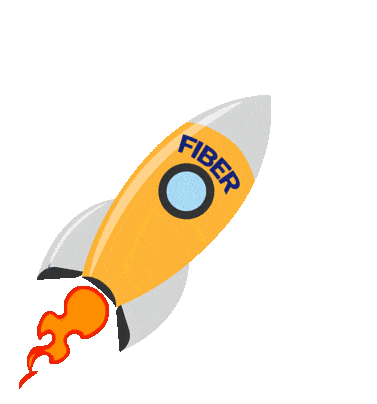 GO FURTHER WITH SOCKET
RESIDENTIAL FIBER INTERNET.
So long, lagging internet. Hello, lightning-fast fiber internet.
DSL and cable aren't the only internet options on the block anymore. With Socket fiber internet, you get symmetrical download and upload speeds starting at 100 mbps, and they only get faster from there. So what's the big difference between Socket fiber and DSL or cable, you're wondering? Well, we'll tell you.
No Data Caps or Throttling
Socket fiber internet service has zero data caps and no throttling so you can keep streaming, playing, or communicating how and when you need to. It's the fastest, most hassle-free way to do internet.
Consistent, Reliable Speeds
Socket fiber runs a personalized line directly to your home while offering symmetrical speeds, so you can connect dozens of devices without slowing down – plus, bad weather and outside interferences won't disrupt your connection.
Simple Billing
With Socket fiber, we don't mess around with "introductory offer" games or hidden taxes and fees. The price provided to you is the exact price you'll see on your bill for as long as you have service with us.
Not in a Fiberhood?
Request fiber now!
We're rapidly expanding our Fiberhoods, so if you'd like fiber brought to your neighborhood, simply sign up here to express your interest. We'll keep you updated on our progress so you know when to expect your lightning-fast fiber connection.
*By submitting this form, you agree to receive emails and SMS communications from Socket. Your privacy is very important to us and we do not share any information with 3rd party sites or affiliate companies. You have the option to opt-out at any time.
Meet the cities in the Socket Fiberhood