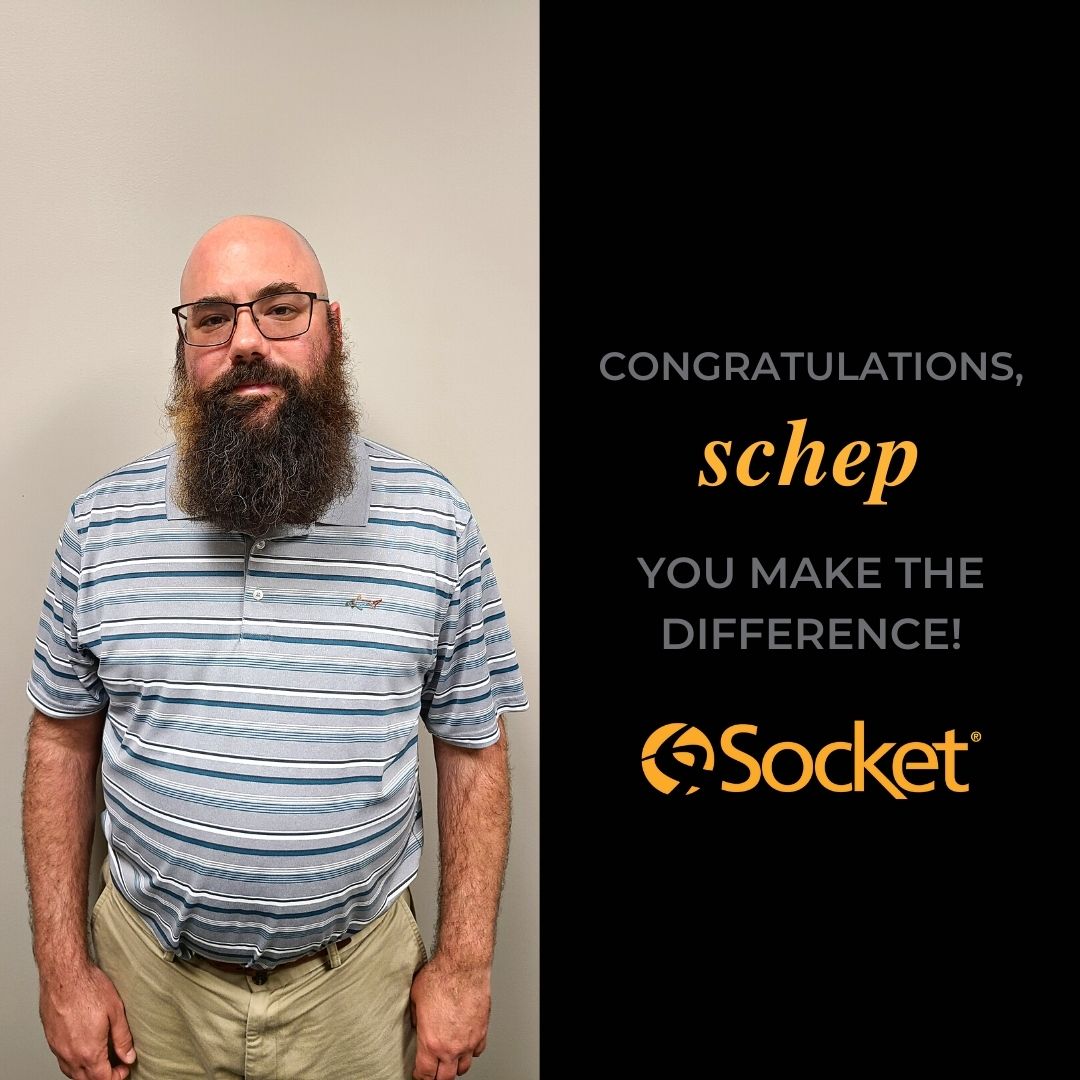 Congratulations to Chris Schepers, Hosted PBX Specialist, on being named Socket's You-Make-The-Difference winner for May!
This spectacular Socketeer joined the team on recommendation from his friends, who were working in customer service at the time. Upon arrival he realized that he fit right in at Socket, and has stayed with us for 11 years since. 
Shep works as a Hosted PBX Specialist. As such, he collaborates with the sales team, service provisioning, and the business center to sell, implement and troubleshoot Socket Hosted Phone Solutions. His role within the company is incredibly important, and ensures that Socket and its customers stay connected. 
Outside of work, Shep can be found enjoying time with friends and family. Though he enjoys golfing, he's found himself more and more preoccupied with biking! On rainy days, he can be found playing board games or brewing his own beer. 
So, what's the secret to 11 successful years? It's the people you work with. "My favorite part of working at Socket is the relations with my coworkers," says Shep. "The people at Socket keep the days lively and happy."
Shep's hard work and dedication haven't gone unnoticed, with many of the nominators agreeing that he goes above and beyond the call of duty. That truly makes the difference.